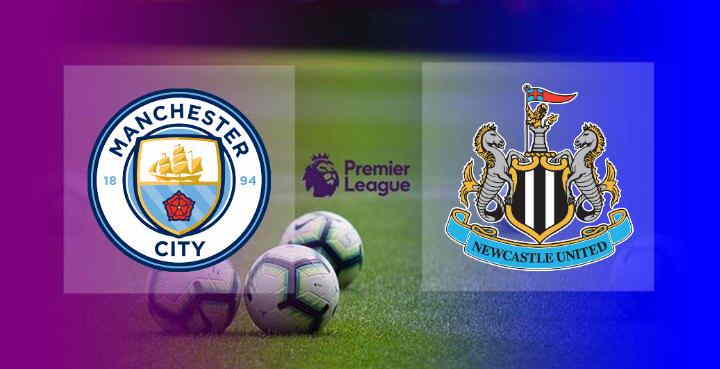 Manchester City vs Newcastle United akan dipertemukan dalam lanjutan pekan ke-36 Liga Inggris, berikut informasi head to head, prediksi line up dan link live streaming Manchester City vs Newcastle United.
Pertandingan akan digelar di Stadion Etihad, Minggu malam, 8 Mei 2022 pukul 22:30 WIB.
Kedua tim terakhir bertemu pada pertandingan Liga Inggris bulan Desember 2021, pada pertemuan tersebut, Manchester City yang bertindak sebagai tim tamu sukses mempermalukan Newcastle United dengan skor 4-0.
Setelah gagal ke final Liga Champions usai kalah dari Real Madrid, ditambah posisi puncak telah direbut oleh Liverpool, Manhcester City jelas menginginkan kemenangan di laga ini.
Saat ini, City ada di peringkat 3 klasemen Premier League dengan 83 poin, kemenangan di laga ini akan membawa mereka kembali ke puncak klasemen.
Di lain pihak, Newcastle United tak ingin kembali menelan kekalahan seperti pekan sebelumnya, dimana mereka di permalukan Liverpool di hadapan para pendukungnya.
Tim tamu akan berjuang untuk meraih poin di Etihad Stadium.
Bagi yang ingin menyaksikan pertandingan ini, berikut link live streaming untuk pertandingan Manchester City vs Newcastle United lengkap head to head, statistik 5 pertandingan terakhir dan prediksi susunan pemain.
Head to Head Man City vs Newcastle United
| | | | |
| --- | --- | --- | --- |
| Newcastle United | 0-4 | Manchester City | Dec 19, 2021 |
| Newcastle United | 3-4 | Manchester City | May 15, 2021 |
| Manchester City | 2-0 | Newcastle United | Dec 27, 2020 |
| Manchester City | 5-0 | Newcastle United | Jul 9, 2020 |
| Newcastle United | 0-2 | Manchester City | Jun 29, 2020 |
5 Pertandingan Terakhir Man City
| | | | | |
| --- | --- | --- | --- | --- |
| L | Real Madrid | 3-1 | Manchester City | May 5, 2022 |
| W | Leeds United | 0-4 | Manchester City | Apr 30, 2022 |
| W | Manchester City | 4-3 | Real Madrid | Apr 27, 2022 |
| W | Manchester City | 5-1 | Watford | Apr 23, 2022 |
| W | Manchester City | 3-0 | Brighton & Hove Albion | Apr 21, 2022 |
5 Pertandingan Terakhir Newcastle United
| | | | | |
| --- | --- | --- | --- | --- |
| L | Newcastle United | 0-1 | Liverpool | Apr 30, 2022 |
| W | Norwich City | 0-3 | Newcastle United | Apr 23, 2022 |
| W | Newcastle United | 1-0 | Crystal Palace | Apr 21, 2022 |
| W | Newcastle United | 2-1 | Leicester City | Apr 17, 2022 |
| W | Newcastle United | 1-0 | Wolverhampton Wanderers | Apr 9, 2022 |
Prediksi Line Up Manchester City vs Newcastle United
Manchester City : Ederson; Cancelo, Dias, Laporte, Zinchenko; Bernardo, Rodri, De Bruyne; Sterling, Foden, Grealish
Newcastle United : Dubravka; Krafth, Lascelles, Burn, Targett; Willock, Shelvey, Guimaraes; Almiron, Joelinton, Saint-Maximin
Link Live Streaming Manchester City vs Newcastle United