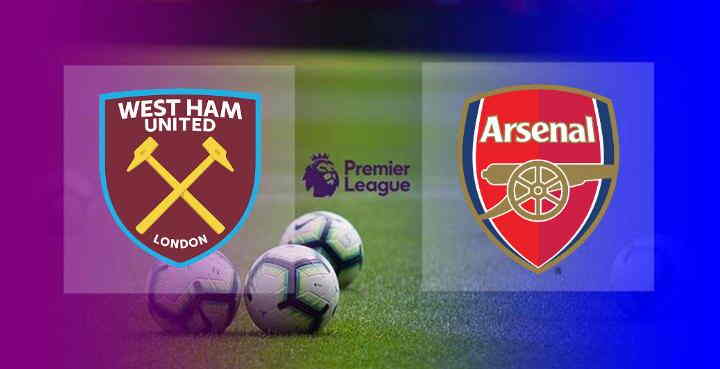 West Ham United vs Arsenal akan dipertemukan dalam lanjutan pekan ke-35 Liga Inggris, berikut informasi head to head, prediksi line up dan link live streaming West Ham United vs Arsenal.
Pertandingan akan digelar di Stadion London, Minggu malam, 1 Mei 2022 pukul 22:30 WIB.
Kedua tim terakhir bertemu pada pertandingan Liga Inggris bulan Desember 2021 di Emirates, pada pertemuan tersebut, The Gunners menang 2-0.
Bagi tuan rumah, kemenangan di laga ini akan membawa mereka naik ke posisi 6 klasemen Liga Inggris, yang merupakan slot Liga Europa.
Di lain pihak Arsenal pun tak ingin kehilangan slot Liga Champions, maka Arsenal pun akan berjuang unguk meraih 3 poin.
Dengan begitu pertandingan pastinya akan berlangsun sengit, dimana kedua tim akan sama-sama ngotot mengincar kemenangan.
Head to Head West Ham United vs Arsenal
| | | | |
| --- | --- | --- | --- |
| Arsenal | 2-0 | West Ham United | Dec 16, 2021 |
| West Ham United | 3-3 | Arsenal | Mar 21, 2021 |
| Arsenal | 2-1 | West Ham United | Sep 20, 2020 |
| Arsenal | 1-0 | West Ham United | Mar 7, 2020 |
| West Ham United | 1-3 | Arsenal | Dec 10, 2019 |
5 Pertandingan Terakhir West Ham United
| | | | | |
| --- | --- | --- | --- | --- |
| L | West Ham United | 1-2 | Eintracht Frankfurt | Apr 29, 2022 |
| L | Chelsea | 1-0 | West Ham United | Apr 24, 2022 |
| D | West Ham United | 1-1 | Burnley | Apr 17, 2022 |
| W | Lyon | 0-3 | West Ham United | Apr 15, 2022 |
| L | Brentford | 2-0 | West Ham United | Apr 10, 2022 |
5 Pertandingan Terakhir Arsenal
| | | | | |
| --- | --- | --- | --- | --- |
| W | Arsenal | 3-1 | Manchester United | Apr 23, 2022 |
| W | Chelsea | 2-4 | Arsenal | Apr 21, 2022 |
| L | Southampton | 1-0 | Arsenal | Apr 16, 2022 |
| L | Arsenal | 1-2 | Brighton & Hove Albion | Apr 9, 2022 |
| L | Crystal Palace | 3-0 | Arsenal | Apr 5, 2022 |
Prediksi Line Up West Ham United vs Arsenal
West Ham United : Fabianski; Coufal, Johnson, Zouma, Cresswell; Rice, Soucek; Yarmolenko, Vlasic, Benrahma; Antonio
Arsenal : Ramsdale; Cedric, White, Gabriel, Tavares; Xhaka, Elneny; Saka, Odegaard, Martinelli; Nketiah
Link Live Streaming West Ham United vs Arsenal